Hello world, I am very excited that I was just recently nominated for the Sunshine Blogger Award by Jasmine @ How Useful It Is (please check out her blog)! Thank you for nominating me for my first award Jasmine!!
RULES:
•Thank the person who nominated you in a blog post and link back to their blog.
•Answer the eleven questions sent by the person who nominated you.
•Nominate eleven new blogs to receive the award and write them eleven new questions.
•List the rules and display the Sunshine Blogger Award logo in your post and/or your blog.
JASMINE'S QUESTIONS:
1) What is it about writing that you like so much? 
I like writing because it is the perfect way to display creativity and imagination through words; the result being that you practically created a whole new world within them.
2) Do you ever experience writer's block? Even when you write a book review.
Yes, if I'm not feeling particularly chatty or excited then sometimes I don't know what to start off a story/post with. Sometimes I just have to be in the right mood to type up a book review, story or whatever else I want to write up.
When I'm typing a story and I am really out of ideas I just look at pictures on Pinterest to spark new ideas and stuff.
3) What do you like about having a blog?
My favorite part about having a blog is that I can put a lot of my reading and writing to use, by sharing it with you guys! Whether it's just to chit-chat about whatever going on in my day, or writing stories for my blog, it's fun to share that stuff on your own website! I originally started my blog to share my commentary on books, but it has ended up meaning so much more than that. 🙂
4) What do you dedicate your time most on? Read to review or participate more on blogging memes?
I definitely focus on book reviewing for the most part.
5) If you have a 5 days vacation, where would you go or what would you do?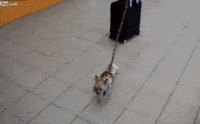 I would go to Colorado to go skiing, because although there are some small mountains around here, I really want to go to one of those huge mountains like Vail, where they get more snow and have more trails than I can imagine!!
6) What interesting things have you done this past year?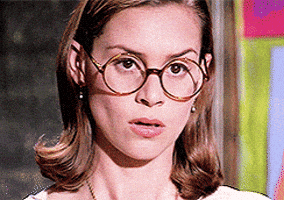 Horseback riding and zip lining in Canada
Sailing in the British Virgin Islands
Going to a gymnastics meet in Chicago
7) What is your favorite book at the moment?
Hmmmm…probably We Were Liars by E. Lockhart.
8) Is your bookshelf in another room or in your bedroom?
In my bedroom, and my two book shelves do take up quite a bit of space!
9) What do you collect the most of?
I collect a lot of shells since I live near the beach, and books of course! I hate getting rid of any books, even if they aren't good, because I always have this theory that's literally stuck in my head that books can never go bad.  Because they can't.
10) How often do you get a haircut?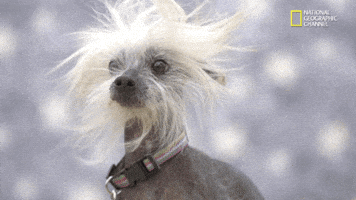 Like a few times a year.
11) What is one positive thing you hope your blog accomplishes?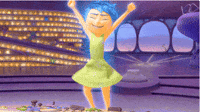 I really want to make sure I am consistently posting in each category of my blog, and I was surprised yesterday, when I found out I already have posted almost 50 times! I really want to get over a thousand hits by 2017, and 100 followers would be a dream come true!
My Questions:
What are you most excited to do a post about in the near future?
What encouraged you to start a blog?
Favorite book-to-movie adaptation?
If you could live in any state (or country if you live outside of the U.S.), which one would you choose?
If you could become part of a book, which one would you be in, and which character are you most like/want to be like?
Say you were to only be able to keep ONE of the books you own, to reread over and over, which one would you keep?
Do you prefer to do Writing, Reading, or Art most?
What's the prettiest book cover of a book you've read and enjoyed
Which Harry Potter house and Divergent faction would you be in?
What is your favorite color? (…but why? Is it orange because it reminds you of watching the sunset? Or is it 'Effie's hair orange'?) 🙂 ha ha
What are your favorite types of posts to read on other blogs?
I nominate:
Megan @ Bookslayer Reads
Meghan @ Meghan's Whimsical Explorations & Reviews
Sarah @ Written World Worlds
Louise @ Genie Reads
Natalie @ The Girl in the Little Black Dress
Candace @ Literary Dust
Sadie @ Sadie's Nest
Faye @ I Write This
Ava @ Sweet & Salty Cupcakes
Peggy @ Where to Next?
CG @ Vibrant Reads
Thank you, I can not wait to see your answers!!