Hello readers! Thank you Nadwa @PainfullyFictional for tagging me! If possible, swing by her lovely blog please. A book review is coming soon (Maus!), I promise; I've hardly reviewed any of the books I've read this this spring…whoops!
HERE'S HOW IT WORKS…
Link back to my (BookBum's) original post, so I can see all your answers! (Remember to do this via pingback, I don't get notified if you just tag my url)
Thank the person(s) who tagged you… show some love!
Come up with your answers
Then tag others to keep the tag going!
---
PREMISE OF DESERT ISLAND DISCS…
You are cast away onto a remote island:
You can bring 5 albums, what are they?
You can bring ONE book (not including The Bible (or other appropriate religious texts) or The Complete Works of Shakespeare, as they are already provided and NO SERIES), what ONE book is it?
You can have one luxury item (it has to be inanimate and can't help you escape the island), what is it?
MY ANSWERS…
---
The 5 Albums:
All these songs are extremely hyped over, but I don't really have a super unique nor specific music taste…I've heard too much of Taylor's newest album, 1989, and basically all of the Selena Gomez throwbacks, but her Revival album is so good it can't even get on my nerves. I know, I know, Issues is a single but Julia's voice in that song is just so PERFECT. On an off-note, Summertime Sadness by Lana Del Ray would be the perfect song for We Were Liars if it were to become a movie. No, I don't make playlists for nonexistent movies in my free time. Yet.
---
The Book
The Book Thief by Markus Zusak
Although it's up there, this is not my all time favorite book. But this is pretty much the only one that I could actually really enjoy rereading over and over and over again; the length is perfect. Every time I reread it I think I would interpret something new about the book. The writing, the characters, the heartbreak; it can't even put it into words. I could never get sick of The Book Thief.
Lastly, if you have never read this, my only advice to you is: STOP WHAT YOU'RE DOING AND SPEED AT ABOUT 100 MPH TO THE CLOSEST B&N. (If you have a license. Although that won't really matter because you probably won't have one after this anyways.) If you do this, didn't enjoy the book, and generally feel it was a waste of money, just know I feel sorry about that pricey speeding fine you received.
The Item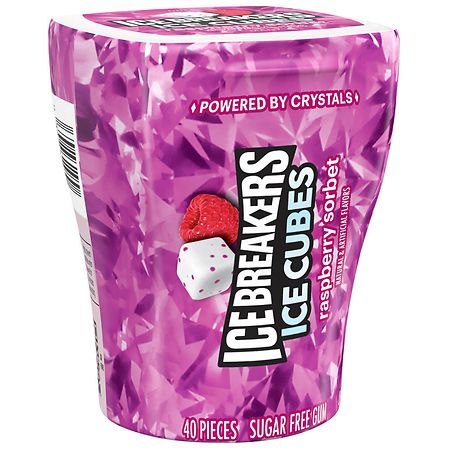 Chewing gum. I wasn't really sure what do, and almost chose a pillow or blanket but that's a pretty boring choice. (Not that that would matter if I was actually being banished to an island lol.) I can just space out and need no entertainment if I have a piece of gum in my mouth. Honestly. Sometimes I can do that in school pretty well, until I am told to walk to the trash and spit it out. Jeez, all those stupid kids who stuck gum under desks…THEORY: Maybe more gum is stuck under the desks because the kids know they'll get called out on if they get up to throw it away. Okay I'll shut up now…gum can only be rambled about for so long.
I Tag
Swetlana @Readingthroughthenights/ Liv @Livalittle/ TheGeckOnline/ Dory @Fishthatreads/ Shouni @Throughthebookportal/ Hannah @Bookfreakout/ Icebreaker694/ Richard @TheHumpoShow/ Gracie Chick @ALightintheDarkness/ Beware of the Reader